Target: Playstation 4 games only $34.99 each (Save $25)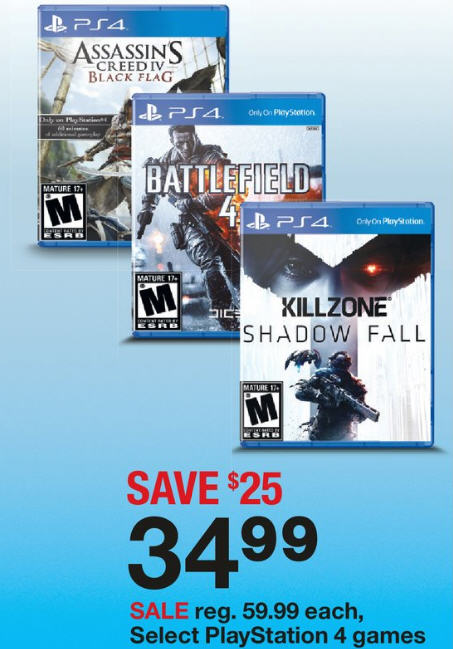 In this weeks Target Canada flyer, they are advertising Playstation 4 games for only $34.99 (reg. $59.99)! The image on the 1st page of flyer says select PS4 games and shows three games (Assassins Creed, Battlefield 4, and KillZone), but apparently the sale applies to all PS 4 games! The sale is available until February 6, 2014.
This is a hot deal so visit your local Target store now for the best selection. If the game you want to buy is sold out, you can go to Target's customer service desk and ask to get a rain check.
Click here to view Target Canada's flyer.
Click here to find a Target store near you.