Shop.ca: Black Friday Weekend Sale: Sign-Up Free and Get $25 + Ebates Cash Back Offer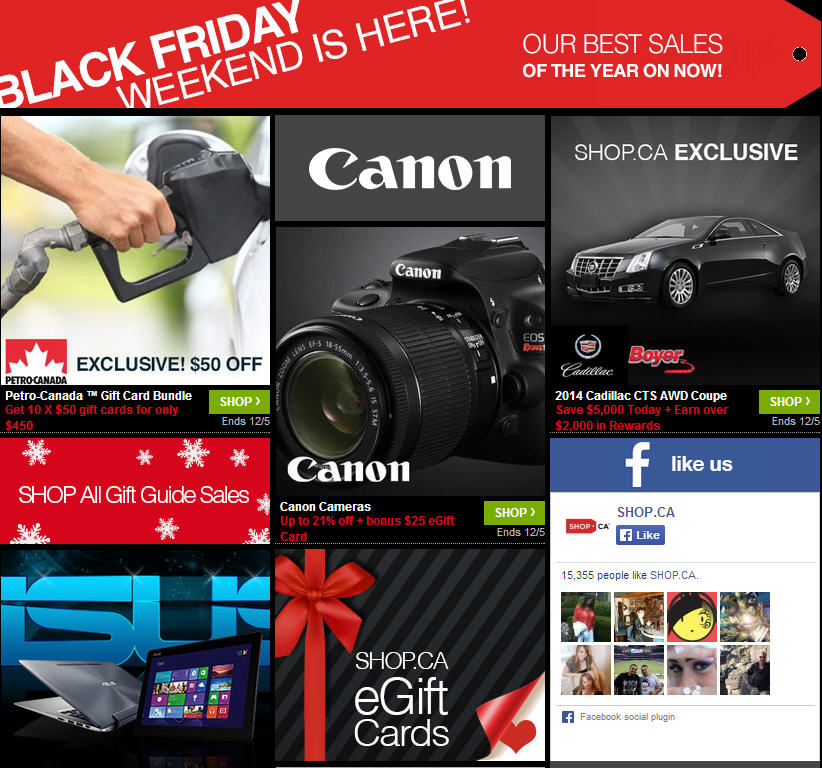 Shop.ca will give you $25 for free when you sign-up for a account! It only takes a minute to sign-up for a free account. You can then spend the $25 on your first $75 purchase. You can also save an extra $10 off when you enter the coupon code SAVE10 at checkout!
You can combine these offers with their best sale of the year during their Black Friday Weekend sale!
As a bonus, Ebates.ca is offering Double Cash back today (Black Friday) to Shop.ca. That means you can get 20% cash back on your Shop.ca purchase!
To take advantage of both offers:
1. Click here to sign-up for a free Shop.ca account (Get $25 credit).
2. Go to Ebates.ca and search for "Shop.ca". Then make a purchase like you normally would at Shop.ca
3. Ebates.ca will give you 20% Cash Back on your Shop.ca purchase.
Shop.ca offers free shipping and free returns.
Click here to Shop.ca or to sign-up for a free account.