Nature Wave Healing Inc.: Up to 52% Off on Red-Light Therapy and Body Energy Assessment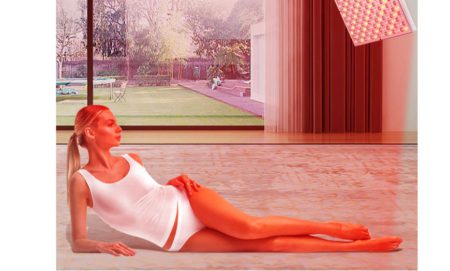 Today's Groupon Vancouver Daily Deal of the Day: Nature Wave Healing Inc.: Up to 52% Off on Red-Light Therapy and Body Energy Assessment
Buy now for only $47.20
Value $98
Discount 52% Off
Highlights
By assessing your body's energy fields, we see any blockages and imbalances, and subsequent steps toward feeling good, strong, and healthy
About This Deal
Up to 40% Energy Aura & Chakra Assessment and Red-Light Therapy at Nature Wave Healing
Bio-Energy Aura & Chakra Assessment
* Your Benefits: 60 minutes session in which we will provide two services together, 30 min each. These two services, Body Energy Assessment and Red-Light Therapy a holistic understanding of the person's complaints. These are the most satisfying and easily knowledgeable services to be absorbed without any special preparation needed.
Why it is important to take this assessment?
Our breakthrough technology is safe. The device and its software measure the body's energy field which helps professional doctors to define the body's health status. A stronger energy field means you are protected from any bugs (Viruses, Bacteria, parasites, Fungi, Yeast) or maladies, and a weaker energy field means, you are vulnerable.
Chakras are a series of energy centers that are believed to be located along the spine of the human body. There are seven primary chakras, each associated with a specific color and element, and each related to a different aspect of the body and mind. The chakras are thought to correspond to specific organs, emotions, and spiritual aspects of a person's being, and are said to influence the flow of energy throughout the body. Practices like yoga and meditation often aim to balance and align the chakras to promote physical and emotional well-being.
* What to Expect: The assessment is done using a harmless & non-invasive technology that captures the energy from the tips of your fingers. Then we'll illustrate the results of the scan, and a discussion will follow to explain the findings.
• The Benefits of Red-Light Therapy session:
Just as human cells need nutrients from food, red and near-infrared (NIR) light is also a necessary nutrient to power up our cells, enhance physical performance, balance our mood, and improve sleep. Studies have shown positive results in pain relief, acne treatment, hair loss, anti-aging, increasing blood circulation, reducing inflammation, and more.
• What to Expect: You will be asked to lie down (fully clothed) in our red-light booth while a red-light and NIR light source of low-power wavelengths will be shone 10 min onto each side of your body.
Rental of Red-Light Panels are available for a fee of $10 per week.
Ask us about discounted multiple red-light therapy sessions.
• Please be aware that cancellation of an appointment in less than 48 hours will be charged in full.
• Please be aware that cancelation of an appointment in less than 48 hours will be charged in full.
This is a limited 2-day only sale that will expire at midnight on Saturday, March 18, 2023.
Click here to buy now or for more info about the deal.
Fine Print
Promotional value expires 180 days after purchase. Amount paid never expires. May be repurchased every 30 days. Limit 2 per table. Limit 4 per person. Merchant is solely responsible to purchasers for the care and quality of the advertised goods and services. Learn about Strike-Through Pricing and Savings
Nature Wave Healing Inc.
https://naturewavehealing.com/
938 Howe Street, Vancouver, BC V6Z 1N9
Click here to buy now or for more information about the deal. Don't miss out!