Nature Wave Healing Inc.: Up to 50% Red Light Therapy, Sound Therapy, and Energy Aura & Chakra Assessment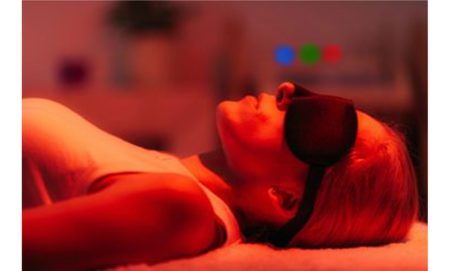 Today's Groupon Vancouver Daily Deal of the Day: Nature Wave Healing Inc.: Up to 50% Red Light Therapy, Sound Therapy, and Energy Aura & Chakra Assessment
Buy now from only $49
Value $98
Discount 50% Off
Highlights
Bio Energy, Bio Sound, and Bio Light sessions aim to reduce stress, relax, and promote inner harmony, healing, and organ balance.
About This Deal
1hr Session: Red Light Therapy and Energy Aura & Chakra Assessment
1hr Session: Sound Therapy and Energy Aura & Chakra Assessment
2hr Session: Red Light and Sound Therapy, PLUS Energy Aura & Chakra Assessment
Our Bio Energy, Bio Sound, and Bio Light at Nature Wave Healing Clinic in Vancouver will assess and heal when your energy system is unbalanced, weak, low, and depleted.
Bioactive Red Light Therapy is emitted directly through the skin. It promotes strength, repairs skin structure, increases blood circulation, and reduces inflammation.
Heal your body, naturally & non-invasively
Vancouver's Nature Wave Healing Clinic uses bioenergy, light, and sound therapies to assess and heal your body.
Bioenergy is a natural healing alternative that has been around for centuries and positively impacts the body as a whole – physically, emotionally, and mentally.
By assessing your body's energy fields, you can see any blockages and imbalances, so you can take subsequent steps towards feeling good, strong, and healthy. Read below for a description of what we offer.
Bio-Energy Aura & Chakra Assessment
* The Benefits: Get a full analysis and report of your body's energy state including your aura field, chakra visualization, stress & anxiety levels, and any imbalances in the functioning of your systems and organs. The findings will help you make informed decisions toward improving your overall wellness.
* What to Expect: The assessment is done using a harmless & non-invasive technology that captures the energy from the tips of your fingers. Our imaging software will then illustrate the results of the scan and a discussion will follow to explain the findings.
Red Light Therapy
The Benefits: Just as human cells need nutrients from food, red and near-infrared (NIR) light is also a necessary nutrient to power up our cells, enhance physical performance, balance our mood and improve sleep. Studies have shown positive results in pain relief, acne treatment, hair loss, anti-aging, increasing blood circulation, reducing inflammation, and more.
What to Expect: You will be asked to lay down (fully clothed) in our red light booth while a red light source of low-power wavelengths will be shone onto each side of your body.
Sound Therapy
The Benefits: Sound healing is a form of modern therapeutic medicine that uses vibration and frequencies to synchronize brain waves restoring normal vibratory frequencies in our cells, and our organs, and facilitating whole body rejuvenation. Studies show that sound and vibration frequencies reinforce our physical and mental performance.
What to Expect: You will wear headphones that play a set of RIFE frequencies. There are 2577 preset frequency programs, each unique to heal specific maladies in the body.
This is a limited time offer while quantities last so don't miss out!
Click here to buy now or for more info about the deal.
Fine Print
Promotional value expires 180 days after purchase. Amount paid never expires. Appointment required, contact by email at info@naturewavehealing.com. Must sign waiver. Limit 3 per person(s), may buy 1 additional as gift(s). May be repurchased every 30 days. Merchant is solely responsible to purchasers for the care and quality of the advertised goods and services. Learn about Strike-Through Pricing and Savings
Nature Wave Healing Inc.
https://naturewavehealing.com/
617-938 Howe Street, Vancouver, BC V6Z 1N9
Nature Wave Healing operates out of Downtown Vancouver. Our trained health coaches and certified practitioners use a combination of several ground- breaking technologies that combine metaphysics, science and quantum physics. We use energy, light, and sound frequencies to assess and heal your body holistically, naturally and non-invasively. Whatever the current status of your health, we are here to offer you a solution to balance your body's energy systems (organs, meridians, chakras and auras) and bring your body back to a state of positive health.
Click here to buy now or for more information about the deal. Don't miss out!