Domino's Pizza: 50% Off All Pizzas at Menu Price (Sept 17-23)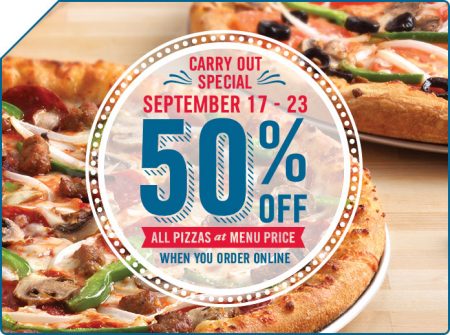 Domino's Pizza is offering 50% off all pizzas at menu price when you order online!
This offer is available online-only for 1-week from September 17-23, 2018.
To take advantage of this offer, you must place the order online at Dominos.ca. The offer is valid for in-store carry out orders only. The 50% discount should be automatically applied at checkout.
Prices may vary by location. Pan Pizza and Gluten Free Pizza may be subject to an additional charge.
Click here to visit Dominos Pizza website to place an order now.