A&W: $2.50 for Chicken Buddy Burger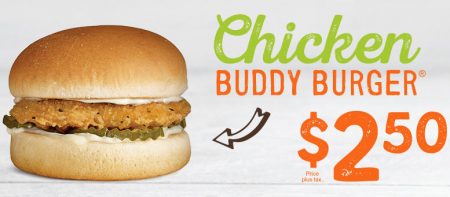 For  a limited, A&W Canada is offering the Chicken Buddy Burger for $2.50 plus tax. No coupon necessary.
Made with perfectly seasoned chicken raised without the use of antibiotics, it's the ideal afternoon snack.  Or evening snack. Or lunch snack. Stop in for one today.
Click here to visit A&W's website for more details.