GROUPON: $5 Deals – Huge Selection of Deals Available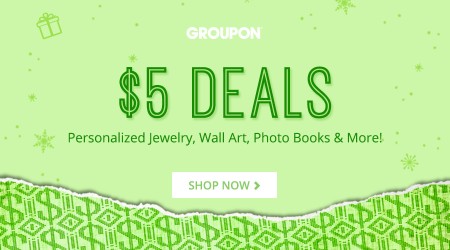 Groupon.com just launched a new $5 Deals page! There's a huge selection of deals that only cost $5 each! Find personalized jewelry, wall art, photo books and more!
The offer is valid in select cities only. Limited units available. Taxes and shipping costs will apply where applicable.
Click here to shop Groupon's $5 Deals.
Click here to view all of Groupon's latest deals.