YVR Deals: Vancouver to Calgary | $229 Roundtrip Flight including Taxes!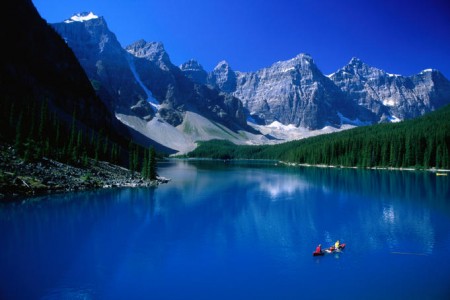 I just saw this incredible flight deal posted over at our friends Chris Myden's site YVR Deals.
Air Canada and WestJet are currently matching each other on some surprisingly decent roundtrip prices between Vancouver and Calgary, a route that has been very expensive the last few years (it's not uncommon to pay $350-$450).

True price drops on flights within Canada are very rare, despite what travel marketers would like to have Canadians believe, due to the fact that we have very limited competition on flights within Canada.

The date range applicable for the cheaper fares seems to be between now and June 2014.

Here's the easiest way to explore and book these flights…
1. Start with a search on Google Flights Explorer, to explore cheap date combinations…

https://www.google.ca/flights/explore/#explore;f=YVR;t=YYC;li=3;lx=5;d=2014-06-16

2. Take your dates and enter them into Kayak

You may want to try a 3 day flexible date search on Kayak. You'll get a grid of date combinations and prices that looks like this:

3. Click through from Kayak to WestJet or Air Canada's site to make the booking. Or you can click through to a third party booking site. These links can be found beside the Select button in your Kayak search result.

Tip: Try deselecting WestJet or Air Canada on the left hand side of Kayak under 'Airlines', to see only fares from one airline or the other.

Click here to visit YVR Deals or for more information about this incredible deal.
Click here to read my Canadian Travel Hack post to get 2 FREE short haul flights or a round-trip flight to anywhere in North America.
If you need to book a hotel, check out Hotwire.com, Hotels.com, and Priceline.com. These are the 3 websites I use to book hotel rooms.