HOT DEAL: Lavar Spa – $59 for a 30-Min H2O Colon Hydrotherapy Session (Save $70 or 54% Off)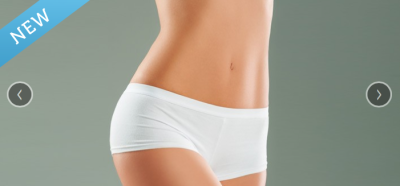 TeamBuy Vancouver Hot Daily Deal of the Day: Lavar Spa – $59 for a 30-Min H2O Colon Hydrotherapy Session (Save $70 or 54% Off)
Buy now for only $
59
Value $129
Discount 54% Off
Save $70
Issues with your digestive system can affect a whole lot more than just your ability to enter five-alarm chilli challenges, so make sure those pipes are running exactly as they should with today's TeamBuy deal: $59 for a 30-Min H2O Colon Hydrotherapy Session at Lavar Spa.
Highlights
Great way to help purge harmful buildups that can accumulate in your digestive system.
Highly effective medical cleanse that can greatly improve your health and disposition.
A private, discreet treatment that uses top-of-the-line equipment to make your experience as comfortable as possible.
This is a limited 1-week only sale that will expire at midnight on Wednesday, February 12, 2014.
Click here to buy now or for more info about the deal. Quantities are limited so don't miss out!
Buy Details
Includes a 30 minute Lavar Spa H2O Colon Hydrotherapy Cleansing session.
Max 3 per person. Unlimited as gifts.
Limit 3 vouchers for personal use.
By appointment only, please call 604.669.7889 for bookings. 24 hour cancellation policy or voucher is voided.
Tax not included.
Expiry Date: August 13th 2013
Lavar Spa
http://www.lavarspa.com/
(604) 669-7889
Suite 220 – 179 Davie S
Vancouver, bc, V6Z 2Y1
We may not all be aware of it, but our health depends greatly on how clean our digestive tracts are, and their ability to effectively eliminate buildups of toxins from our systems. Thankfully, this discreet and dignified colon cleanse session can eliminate impurities in a quick, comfortable session using nothing but the finest, most up-to-date hydrotherapy equipment. Pick up this deal and you could experience dramatic increases in your energy, your productivity and simply your overall happiness!
Click here to buy now or for more information about the deal. Don't miss out!