Coach: Black Friday – 25% Off Coupon (Nov 27 – Dec 2)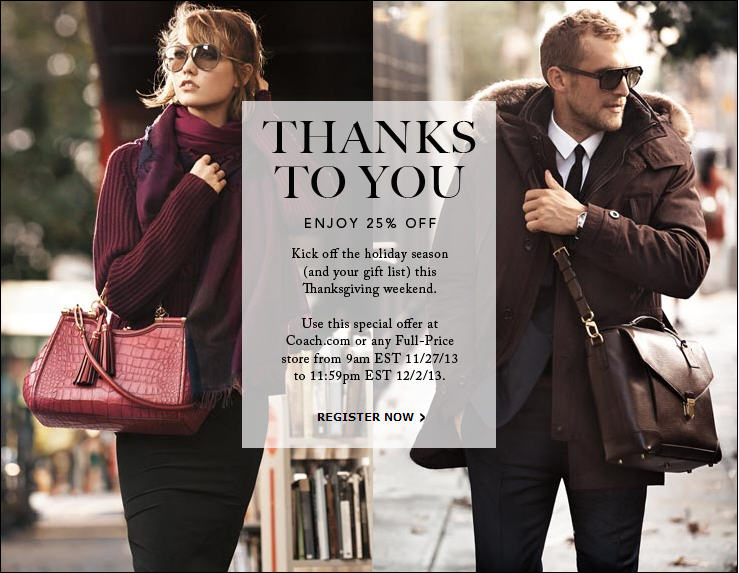 Coach is offering a special Black Friday / Thanksgiving coupon that will save you 25% off at Coach.com or any full-price store. The coupon is valid until 11:59pm EST on December 2, 2013.
You'll need to go to Coach's Facebook page and register to get the coupon. They will email you a unique coupon code immediately after you register. The code is valid exclusively for you and cannot be shared.
Click here to get Coach's 25% off coupon.