IKEA: The New 2013 IKEA Catalogue is here!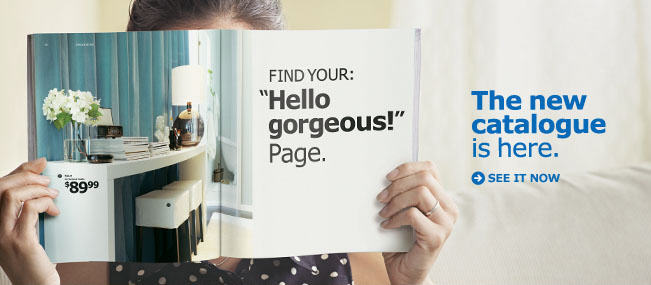 IKEA's new 2013 Catalogue is here and you can view all 328 pages of it online. You can also download IKEA's catalogue app on your iPad, iPhone or Android.
Printed copies of the catalogue are currently in the process of being mailed to homes so you should expect it shortly. If you don't get one, you can order a copy of the printed catalogue starting the first week of September.
Click here to view IKEA's new 2013 Catalogue online.
Enjoy! Press the "Like button" at the top of this post if you like this deal and to share it with friends and family.