HOT DEAL: Elite Physical Therapy and Rehabilitation Centre – $19 for 3 Twenty Minute Spinal Decompression Treatments Including an Exam (Save $186 or 91% Off)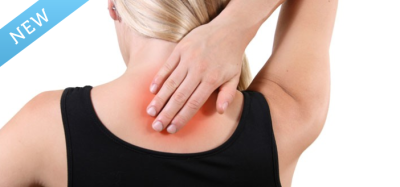 TeamBuy Vancouver Hot Daily Deal of the Day: Elite Physical Therapy and Rehabilitation Centre – $19 for 3 Twenty Minute Spinal Decompression Treatments Including an Exam (Save $186 or 91% Off)
Buy now for only $
19
Value $205
Discount 91% Off
Save $186
Whether you popped a few too many cartwheels at touchdown or spent too many hours hunched over at your desk, back pain comes in all shapes and sizes. Get some highly skilled help to address your unique personal issues with today's TeamBuy deal: $19 for 3 Twenty-Minute Spinal Decompression Treatments Including an Exam at the Elite Physical Therapy and Rehabilitation Centre.
Highlights
Specialized exam and consultation help to address your issues as effectively as possible.
Spinal decompression treatments are gentle, yet amazingly potent.
Highly skilled medical professionals with years of experience.
Sleep better, live better and get back to the physical activities that you love.
This is a limited 1-week only sale that will expire at midnight on Sunday, January 5, 2014.
Click here to buy now or for more info about the deal. Quantities are limited so don't miss out!
Buy Details
Includes an initial consultation and exam, plus 3 twenty minute spinal decompression treatments.
Max 1 per person. Unlimited as gifts.
By appointment only, please call 604.971.5334 for bookings. 24 hour cancellation policy or voucher is void.
Each voucher can only be used by 1 person.
Tax not included.
Cannot be redeemed before Jan 6, 2014.
Expiry Date: July 6th 2014
Elite Physical Therapy And Rehabilitation Center
http://www.elitephysicaltherapy.ca/
(604) 971-5334
Unit 400-935 Marine Drive
North Vancouver, British Columbia, V7P 1S1
From the very first painful pinch of the morning to the throbbing ache that sees you to bed at night, back pain issues are something that can really take over your entire life. So stop popping painkillers and feeling miserable – invest in this great deal from Elite Physical Therapy and Rehabilitation Centre to take care of those aches and tensions with the most professional methods available. A thorough exam starts things off by seeking out the precise source of your problems, after which three spinal decompression sessions are applied to help gently relieve and undo any damage that may have been caused. It's a popular science that is rapidly increasing its potential, and it's helped countless men and women in your position bounce back from their tense, hunched-over states. So don't wait until discomfort gets too serious to deal with. Put your health first by buying one of these tickets as soon as possible.
Click here to buy now or for more information about the deal. Don't miss out!